Bandung, Jawa Barat – Indonesian Society of Applied Science (ISAS) menyelenggarakan ICAST 2022 atau International Conference on Applied Science and Technology yang ke-5 pada tanggal 22-23 Oktober 2022 di Bandung. Kegiatan ini dikelola oleh panitia yang terdiri dari anggota POLMAN Bandung sebagai HOST.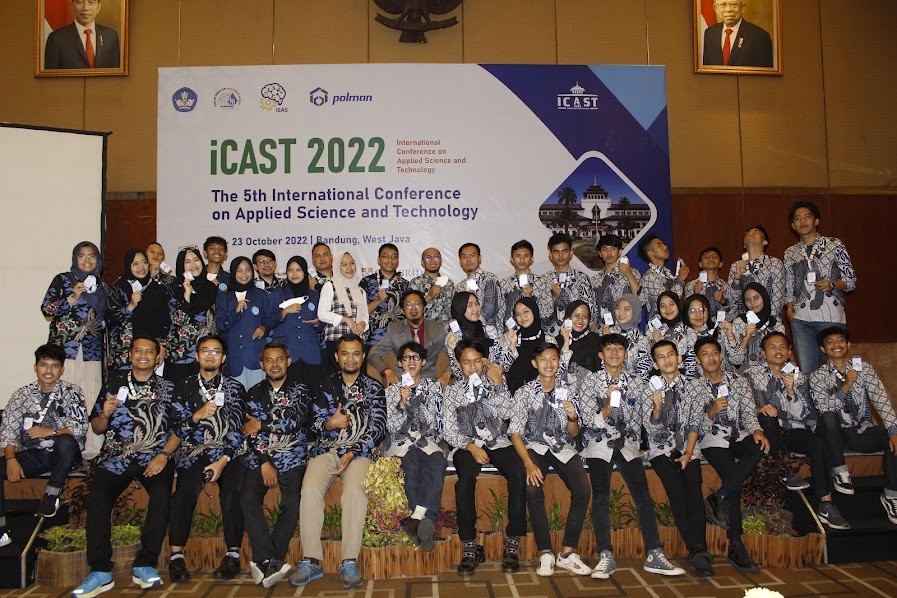 Panitia ICAST 2022 sangat antusias dalam menyelenggarakan acara ini dan telah bersiap dengan matang dalam menghadapi ICAST yang kali ini diselenggarakan secara hybrid. Mereka mengelola jalannya seminar secara offline dan online melalui Zoom.
Kekompakan dan semangat panitia yang tinggi membuat ICAST 2022 berjalan lancar. Mereka sudah mengatur jalannya parallel session saat penyampaian presentasi masing-masing paper oleh para peserta.
ICAST 2022 diharapkan menjadi ajang yang memberikan kontribusi yang signifikan dalam pengembangan ilmu pengetahuan dan teknologi di Indonesia. ISAS berharap acara ini dapat memberikan manfaat yang luas bagi peserta dan masyarakat umum.
Panitia ICAST 2022 sangat bersemangat dan siap untuk menyambut para peserta yang datang dan menyajikan acara yang menarik dan berkualitas. Kegiatan ini diharapkan dapat menjadi ajang yang menghasilkan kolaborasi yang menguntungkan bagi semua pihak.