Untuk memiliki keanggotaan ISAS, harus mengikuti langkah berikut:
Pertama
Anda harus mendaftar terlebih dahulu dengan mengisi formulir pendaftaran secara lengkap. Berikut link pendaftarannya:
Kedua
Setelah berhasil mendaftar, anda harus membeli keaggotaan di ISAS. Klik button berikut:
Tutorial Mendaftar dan Membership
The following tutorial steps have been simplified. Steps 7 to 10 have been skipped. Now you can go directly to step 11.
Membuka halaman https://isas.or.id lalu mengklik tombol membership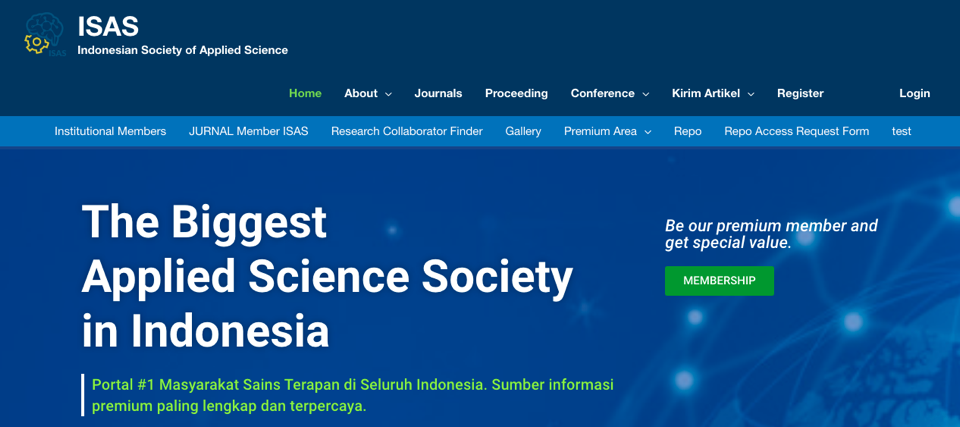 2. Halaman tutorial membership
3. Memilih sebagai user individu atau institusi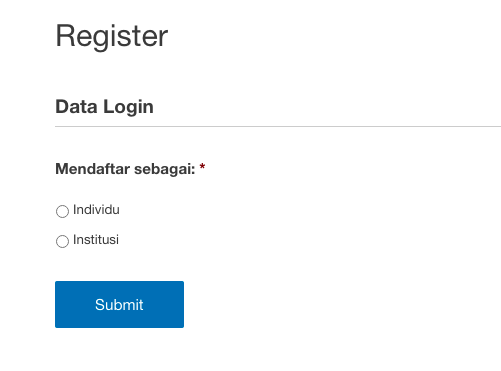 4. Mengisi semua data form pendaftaran secara lengkap dan teliti
5. Pendaftar menerima email untuk melakukan aktifasi. Pendaftar mengklik link aktifasi.
6. Setelah user account aktif, mulai membeli membership ISAS. Kunjungi URL https://isas.or.id/product/1-year-isas-membership/ , lalu klik tombol Add to Cart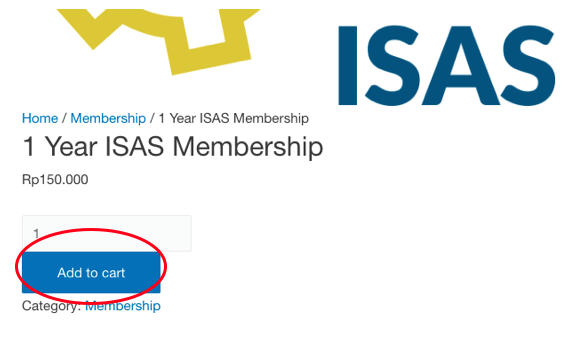 7. Kemudian klik "View Cart"

8. Perhatikan nominalnya, pastikan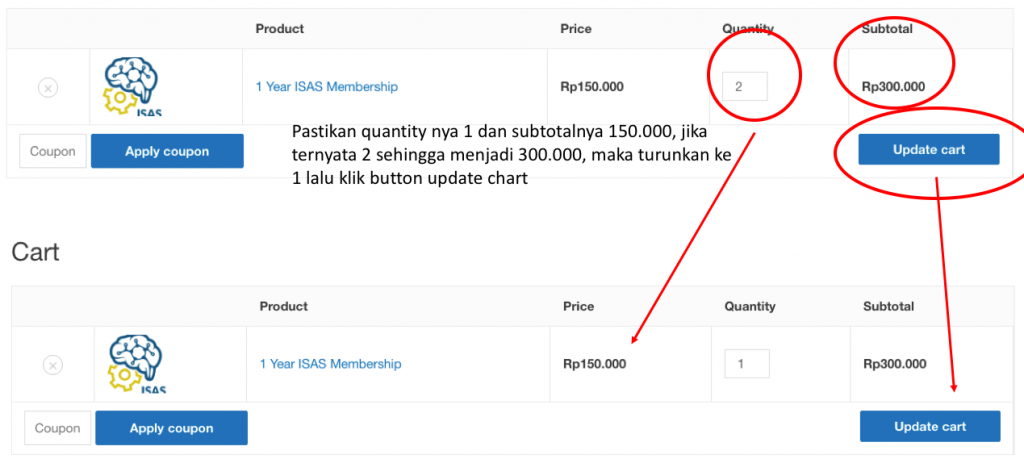 9. Lanjutkan klik Proceed to Checkout
10. Lalu isi Billing Detail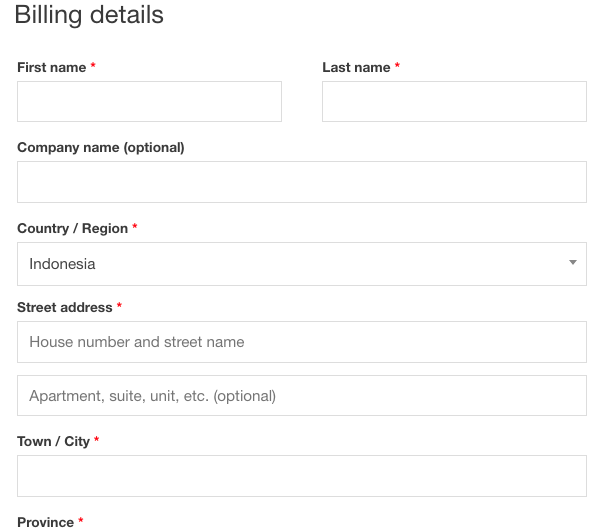 11. Setelah mengisi data billing, lihat Di bagian paling bawah halaman billing, di situ terdapat rangkuman. Klik saja button place order
12. Halaman summary order dan perintah untuk mentransfer ke rekening ISAS
13. Lakukan Transfer dan konfirmasi transfer anda di halaman https://isas.or.id/konfirmasi-pembayaran/
14. Setelah Pendaftar mentransfer biaya pendaftaran dengan nominal sesuai pada halaman checkout ke rekining isas, admin akan melakukan pemeriksaan dan approval. Setelah diapprove, pendafatar akan mendapatkan email bahwa akun membership ISAS sudah aktif.
15. Setelah itu, user sudah menjadi active member. User bisa mengechecknya di halaman profile https://isas.or.id/profile/ . di bagian bawah terdapat link untuk cetak sertifikat.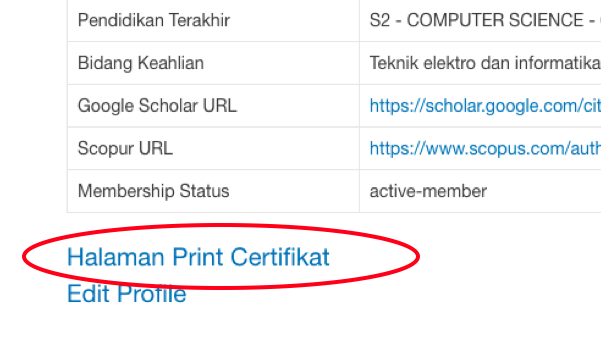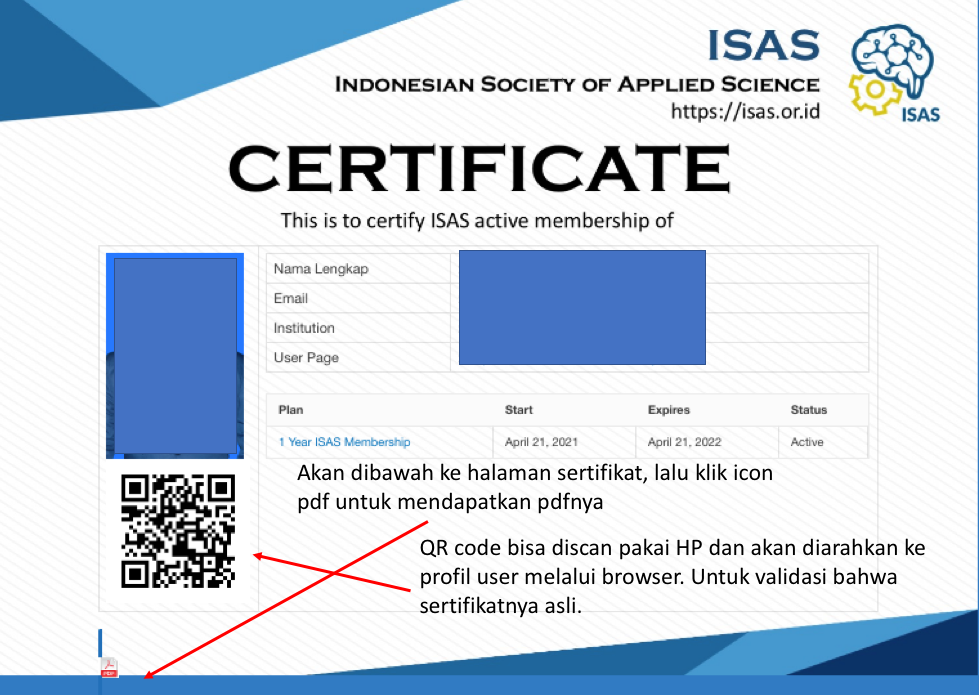 Pendaftar sudah memiliki membership ISAS dan dapat mengakses semua akses premium baik yang ada sekarang maupun mendatang yang ada di website ISAS, selama masa keanggotaan masih aktif.
User melakukan pembelian memership lagi saat masa keanggotaannya habis.
Selesai.